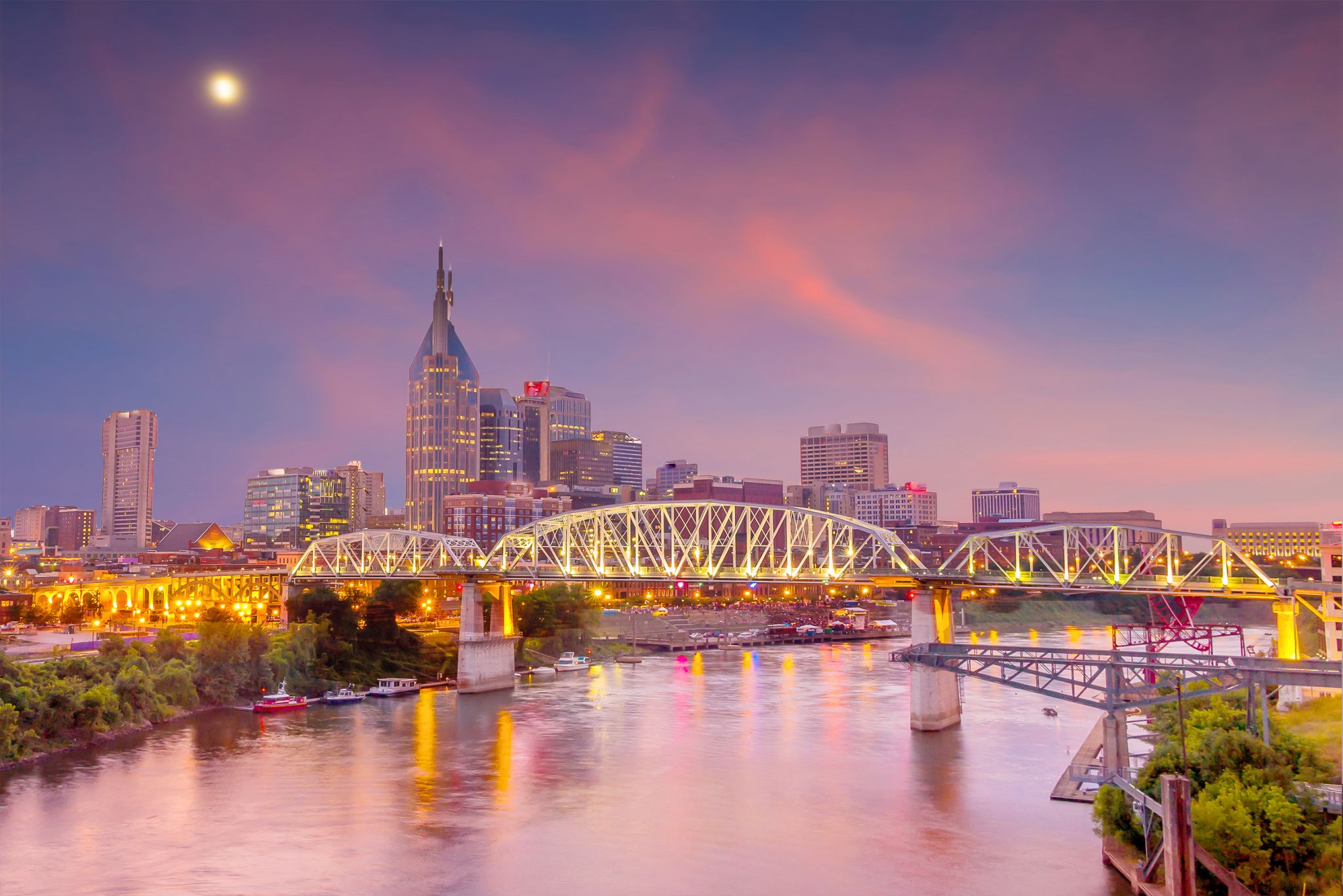 Is Nashville the center of the religious news universe? For today, let's say it
Twenty years ago I moved to Nashville, Tennessee, to work for the Associated Press.
I spent less than a year in Music City before transferring to Dallas, but oh, what a treat 11 months for a religious journalist (and country music fan).
I covered the fight around a lottery project in Tennessee and a prayer service the night the war in Iraq started, but some of my favorite stories carried less weight:
• A man's profile who paid children $10 each to learn the Ten Commandments (until 15,000 "memory affidavits" from around the country flooded his mailbox after my story was published).
• A report on Gospel Music Week, when some of Nashville's most popular bars and nightclubs swapped songs of lies and cheating for hymns about prayer and redemption.
• Interview with the 104-year-old man widow of a famous black traveling evangelist.
Blame Liam Adams, The Tennessians religious journalist, for this trip to the past.
In a fascinating deep dive published this week, Adams and colleague Cole Villena delve into "Williamson County, the suburban 'new frontier' for American evangelical Christianity."
"An already heavily Christian region is poised to become an evangelical capital of the United States," the story claims, referring to the growing county south of Nashville.
---
Related: How Five Nashville Churches Came Together


---
I points out to Adams on Twitter that my family lived in Williamson County — Spring Hill, to be precise — during our brief stay in the Nashville area.
"All roads of religious reporting apparently lead through greater Nashville," intervened Christianity today Kate Shellnutt, herself a former resident of Nashville.
Then Aaron Earls of Lifeway Research added, "Now I'm curious about all the current religious journalists who have passed through Middle TN and those we have yet to attract here for a stint."
Me too!
And my nostalgic brain was off to the races. So here we are talking about religious news in Nashville.
Speaking of which, congratulations to Holly Meyer, The Tennessians former religious writer and now editor of AP's World Religious News. She played a key role in the Tennessee Press Association awards won by her former newspaper last week.
And congratulations again to Bob Smietana, another former Williamson County resident and religious writer for The Tennessian. His book, "Reorganized Religion: The Reshaping of the American Church and Why It Matters," came out this week.
In case you missed it, I interviewed the author — now a national reporter for the Religion News Service — in last week's Plug-in. It's probably no surprise, but Nashville features prominently in the anecdotes shared in the book.
Is Nashville the center of the religious news universe? For today, let's say it.
Read the rest of the column.
BOBBY ROSS JR. is editor-in-chief of The Christian Chronicle. Join it at [email protected].
---
"Plugin of the Weekend" featuring analysis, insights and headlines from the world of faith, is produced weekly by Religion disconnected.
Filed Under: Godbeat Music City Nashville National News Opinion Religious Reporting The Associated Press Top Stories Weekend Plug-In