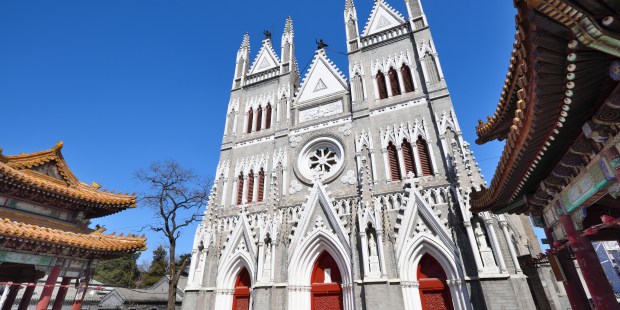 Closed for six months, Beijing Cathedral reopens with 101 baptisms
After six months of closure due – at least officially – to government measures to combat Covid-19, the Beijing Cathedral reopened on July 16. It was a day of celebration in more ways than one: 101 people were baptized.
Harshly repressed by the government, the Catholics of China have received a beautiful sign of hope. Beijing Cathedral reopened on July 16 after six months of closure, officially due to government measures to combat the COVID-19 pandemic. The reopening of this place of worship was the occasion of a great celebration: 101 people, mostly adults, were baptized, reports Fides.
joy of community
"Emotion and joy were evident on their faces and those of the community, but also on those of the catechists, priests, nuns and lay volunteers who accompanied them on their journey of faith during the pandemic, overcoming a thousand difficulties", reports Agenzia Fides. Archbishop Joseph Li Shan of Beijing told them, "Baptism is not just a ritual, but an inner conversion. Now lead a life of genuine faith, put on a new spirit and a new identity, that of a Christian…you must be the light of the world and the salt of the earth, incarnate Christ and witness to our Lord by love and works."
If this reopening is good news for the Church in China, it does not erase the many persecutions, vexations and bullying of which Christians are victims on a daily basis. Bishops and priests imprisoned in secret places without trial, others are forced to pray for the "martyrs" of the Chinese army, rewards continue to be offered by the government to those who denounce religious activities.
Worshipers gathered outside the cathedral before dawn. They waited outside for hours – baptisms were at five o'clock in the evening – joyfully anticipating the opportunity to resume worship.