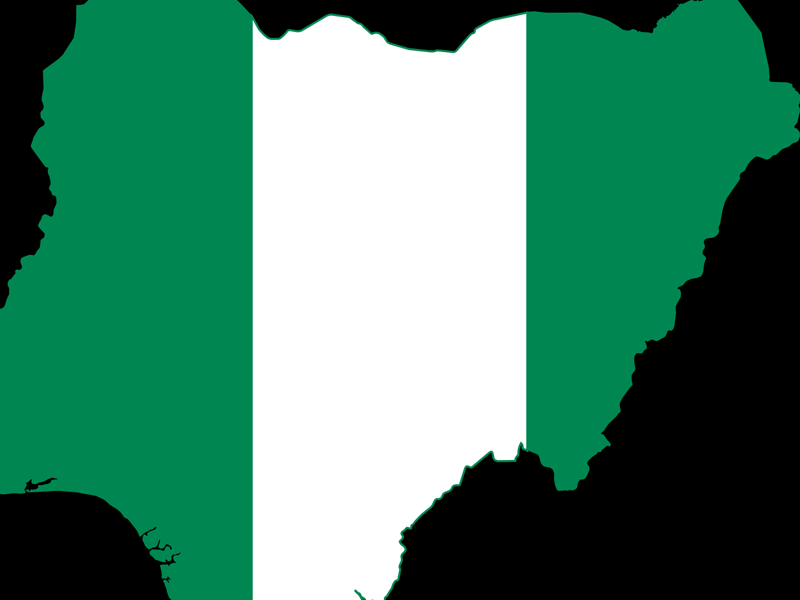 POLITICS BEYOND RELIGION IN NIGERIA
Religion should not be the criterion for determining who rules the country, argues Leo Igwe
The emergence of Muslim candidates for the presidency of both major parties, notably that of Bola Ahmed Tinubu (BAT) of southern Nigeria has sparked much debate on the role of religion in the country's political permutations. Discussions over the choice of vice president have been overshadowed by the religious affiliation of potential candidates. Many people have projected and analyzed how the religious peculiarities of the proposed vice president would result in the victory or defeat of the ruling party. Analysts weighed in on whether Tinubu's party, the APC, would field a Muslim-Muslim ticket or a Muslim-Christian ticket, and win at the polls in February.
This debate has given rise to two schools of thought. First, some believe that a Muslim-Muslim ticket would lead to a defeat for the APC. Members of this school of thought advise Tinubu and the APC to choose a Muslim-Christian ticket or they will lose the February elections. These people are of the opinion that a Muslim-Muslim ticket would alienate the country's Christian electorate. They argued that such a post is insensitive to the country's religious diversity. At a time when the government of Muhammadu Buhari, a Muslim from the north, has polarized the country along religious lines, they believe an all-Muslim presidential ticket would not bode well for the country. The Christian Association of Nigeria was one of the bodies opposed to an all-Muslim presidential ticket.
Another school of thought insists that APC and Tinubu should go ahead and choose a Muslim from northern Nigeria as their running mate. They are of the opinion that religion should not count or be taken into account in the choice of a vice-president. People of this school of thought say that skill, not religion, should be the primary criteria for choosing a vice president. Muslim politicians such as the Governor of Kaduna State, Mallam El-Rufai, have been the main protagonists. According to El-Rufai, religious affiliation should not be a factor in determining who would be BAT's running mate. He gave an example with his state, Kaduna, where he chose a Muslim as his running mate and still won the state elections. Some have noted that El-Rufai used the Muslim-Muslim ticket to seek re-election, not when he first ran. During his first term, he had a Christian as his running mate. Moreover, some people are of the opinion that El-Rufai is proposing this idea because he is interested in becoming vice-president. And in the current dispensation, it's only a Muslim-Muslim ticket that would favor it.
Let us now take a critical look at the whole debate. First, the controversy over a Muslim-Muslim ticket is rooted in the assumption that politicians in the North would not accept a non-Muslim, in this case, a Christian, as vice president no matter what. It has been said that there is an unwritten political code that no non-Muslim president or vice president will ever leave the region.
I met an assistant to an APC Muslim delegate from Taraba State at the convention that just ended in Abuja. He said the problem with BAT's presidential bid was that he was a Muslim and the north would never accept a Christian vice president from the region.
He said there has always been an understanding in the north that the south would produce a Christian president or vice president, and the northern candidate for president or vice president would always be a Muslim. He stressed that politicians in the North were not ready to change this arrangement and would do everything possible to thwart any development that violated this agreement. He said that if BAT emerged and chose a Christian as vice-president, Atiku won because Muslim politicians from the north would rather vote for a Muslim presidential candidate in another party than vote for a Muslim presidential candidate from the south with a Christian Vice President. North. I mean, I found his statement quite unfortunate. It was shocking to know that non-Muslim politicians in northern Nigeria are second-class citizens. And when it comes to the presidency and the vice-presidency, they can vote but cannot be elected. I mean this unfair realpolitik situation is grossly unfair and needs to change.
Now think about it, if it was understood that a non-Muslim vice president position was unacceptable to the north, why did the Muslim delegates overwhelmingly vote for BAT? Why didn't Northern politicians vote and get a Southern Christian candidate to emerge? It may be that northern Muslim politicians are now ready to change course and let a northern Christian running mate emerge. It could also be that Muslim politicians go ahead with a Muslim-Muslim ticket like El-Rufai did in Kaduna. In other words, nothing has changed. Thus, with the emergence of BAT, a Muslim presidential candidate from the south, the north might be willing to elect a non-Muslim vice president. But only time will tell.
As the second school of thought rightly noted, religion should not be the yardstick to determine who rules Nigeria. I mean, why should the religious denomination of presidential and vice-presidential candidates matter? What does religion in this case – Christianity and Islam – have to do with a person's ability and ability to effectively govern a country like Nigeria?
Nigeria is not only a country of Christians and Muslims. Millions of Nigerians do not identify as Christians or Muslims. There are Nigerians who are Atheists/Humanists, Traditional Religious, Eckists, Mormons, Grail Messengers, OOBUists, Baha'i devotees, Jehovah's Witnesses, etc. Like their Christian and Muslim counterparts, they also have the right to participate in politics and governance. They have the right to vote and to be elected. Discussions over the Muslim-Muslim, Muslim-Christian, Christian-Christian, and Christian-Muslim tickets have made religions, especially Christianity and Islam, the main parameters for choosing the president and vice president.
The debate has led to believe that the only way to succeed politically in Nigeria is to profess Christianity in the south and Islam in the north. Incidentally, no one counts politically with Nigerians who are neither Christians nor Muslims, however competent they may be. No one explores the possibility of a Muslim-Traditionalist ticket, a Muslim-Atheist ticket, a Christian-Traditionalist ticket, or an Atheist-Muslim or Atheist-Christian ticket. To progress, the emphasis on candidates' religious credentials must be abandoned. An inclusive policy must be encouraged. Competent and qualified people of various faiths and none should be considered for positions of governance, president or vice president without emphasizing their religious credentials. It was then and only then that one could say that politics in Nigeria went beyond religion.