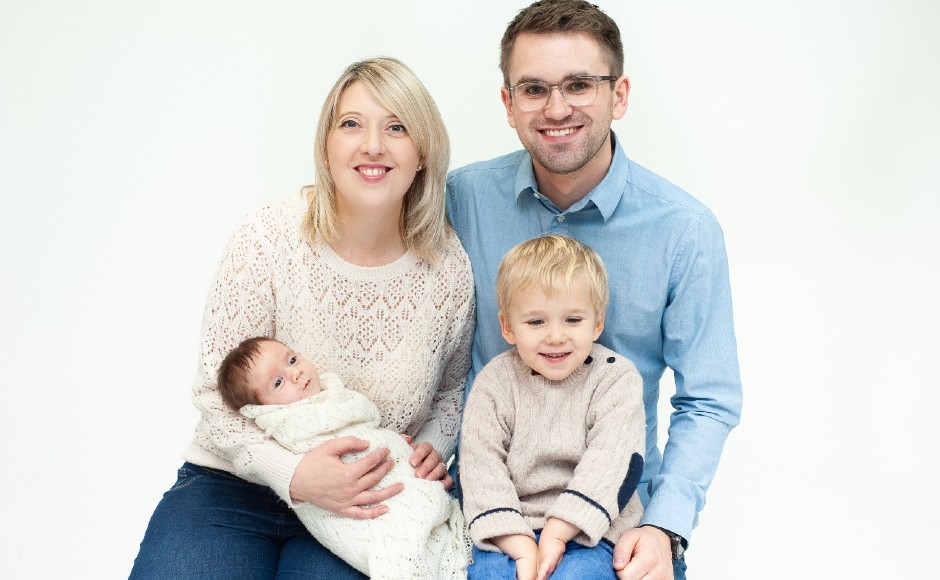 A family shaken by trauma humbled by the kindness of the Christian community
Published on June 2, 2022


4 minute read


Church of Scotland trainee ministers have raised nearly £1,700 for a charity which provides ongoing support to the wife of a colleague diagnosed with oral cancer.
Jenny Stark received the devastating news in December last year, four weeks after giving birth to her second child, Isla, and underwent three operations before having her tongue removed in March.
The procedure had a profound impact on her ability to eat and speak and she is currently undergoing radiotherapy and chemotherapy.
The mother-of-two from Cellardyke in the East Neuk of Fife is married to Ally and the couple, both in their 30s, are parents to Ruaridh, 4.
Mr Stark is studying theology at the University of St Andrews and is currently on probation at Howe of Fife Parish Church.
His colleagues were among a group of 18 – mostly ministerial candidates and trainee ministers – who crossed the Forth Road Bridge and returned on Saturday to help Maggie's Dundee.
The sponsored walk was organized by Jillian Storrie from Stonehouse, South Lanarkshire, who set up an online Just Giving page to raise money for the cancer support charity which continues to support the Stark family and others like them .
Mr Stark said the love, prayer and support they have received is an "outstanding example" of Christians coming together to "live their faith and be a light in their communities" during difficult times.
Praying support
Reflecting on what his family has been through, he said: "The news of Jenny's diagnosis, especially so soon after Isla arrived, was a real shock to us.
"At first, I was worried about being able to continue my call to ordained ministry right away.
"We have, however, since experienced the most incredible outpouring of love and support and from all directions.
"St Andrews University, Howe Church of Fife, Church's Faith Nurture Forum, my internship supervisor and those of many other congregations we are connected with have all been amazing.
"Their generous flexibility, prayers and support have kept me on this path during these most difficult times.
"The hands-on support from family and friends has also been so wonderful and continues to help us."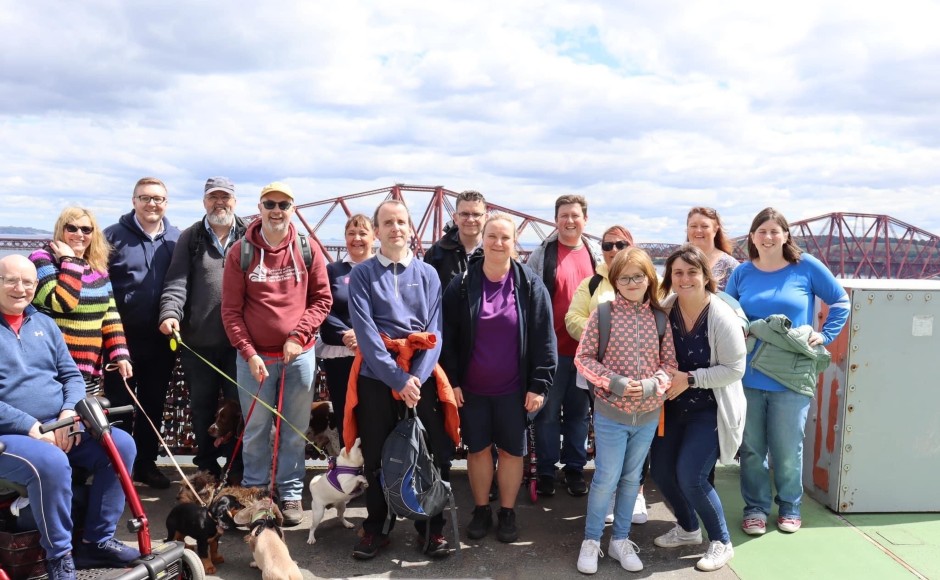 Mr Stark said he and his wife had been 'blown away' by his colleagues' efforts to raise so much money for Maggie's Dundee.
"It is so encouraging to share the journey of ministry with such wonderful people and we are so humbled and impressed by their kindness," he added.
"The incredible amount of money they have raised will be used to support other people and their families through their own difficult journeys.
"I know how valuable this will be because the center has given us such support, especially in providing resources to talk to young children about cancer and hospital stays.
"The maxillofacial team at Ninewells Hospital in Dundee – and the NHS as a whole – have been nothing short of amazing."
sponsored walk
Mr Stark said his wife had been given an iPad to help her communicate, but revealed she hadn't needed to use it yet as her speech is 'remarkable' considering what she lived.
He added that she is currently just over a week away from completing chemotherapy and radiotherapy and "continues to amaze" doctors and everyone she meets.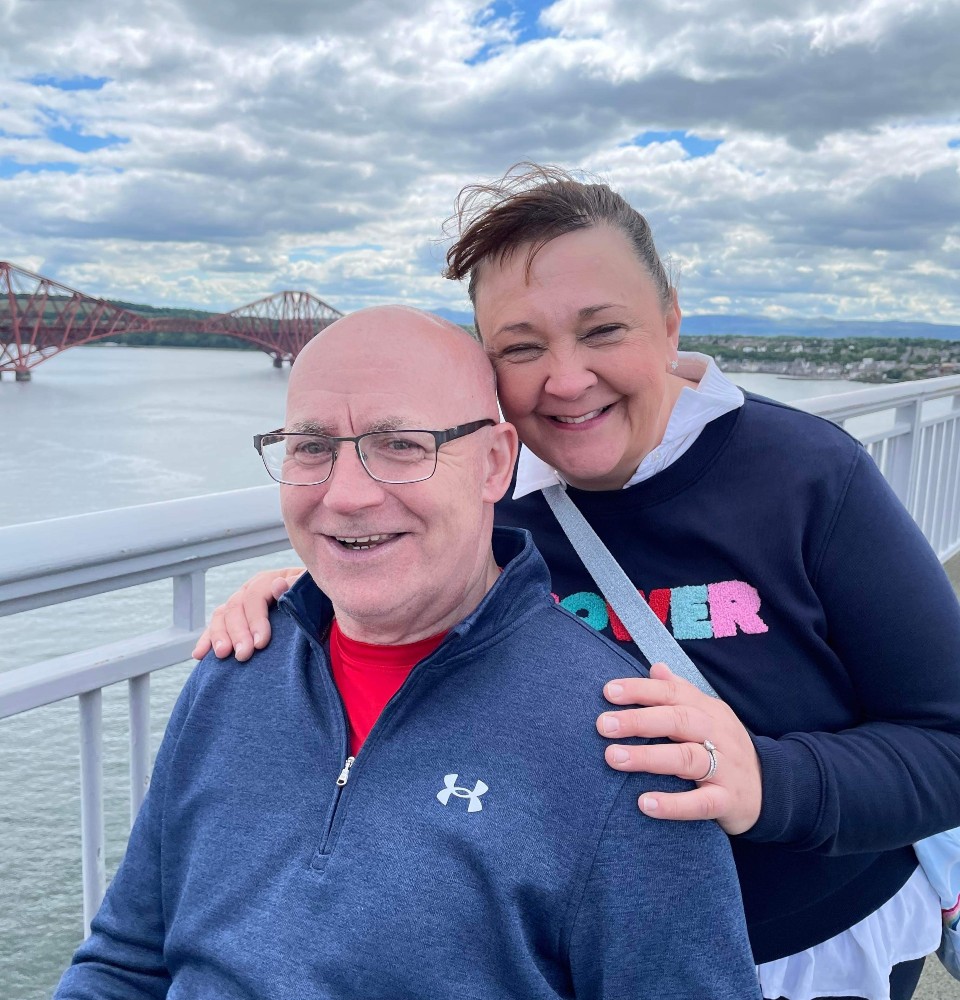 Ms Storrie, 52, who is due to start her ministerial probation at St John's Parish Church in Hamilton, South Lanarkshire, in a few months, said she was delighted the sponsored walk had raised so much money money so far.
"Ally is part of my ministry training network group and while the prayer support is wonderful, I wanted to do something practical to help the family," she explained.
"It was a perfect day, the weather was fantastic and people loved getting together to chat after not seeing each other for two years due to COVID-19 and supporting a great cause."
The group started at the South Queensferry end of the road bridge and walked back before having lunch in South Queensferry Church Hall.
Lifestyle change
Ms Storrie said she could understand Mr Stark's dilemma over whether he should pursue his education and his ambition to become a minister after her 65-year-old husband received a life-changing diagnosis.
She explained: "Just before I was about to start my first placement, Bill fell off his bike on a cycle path while we were in Oban in July 2020 and is now an incomplete quadriplegic.
"He spent five months in the National Spine Unit at Queen Elizabeth University Hospital in Glasgow and suffers from a spinal cord injury similar to that of Superman actor Christopher Reeves.
"I started my training as a mother of three adult children and within a day became a full-time caregiver.
"So Ally and I can understand the life-changing events that are happening.
"Bill's prognosis was that he would never walk again, but he does, albeit robotically and he can't walk very far.
"He is very determined and was very fit before the accident.
"The power of prayer and all the support we get from the faith community has made all the difference in our lives and got us through this, just like Ally and Jenny."
Despite his injuries, Mr. Storrie continues his work as an independent financial advisor.