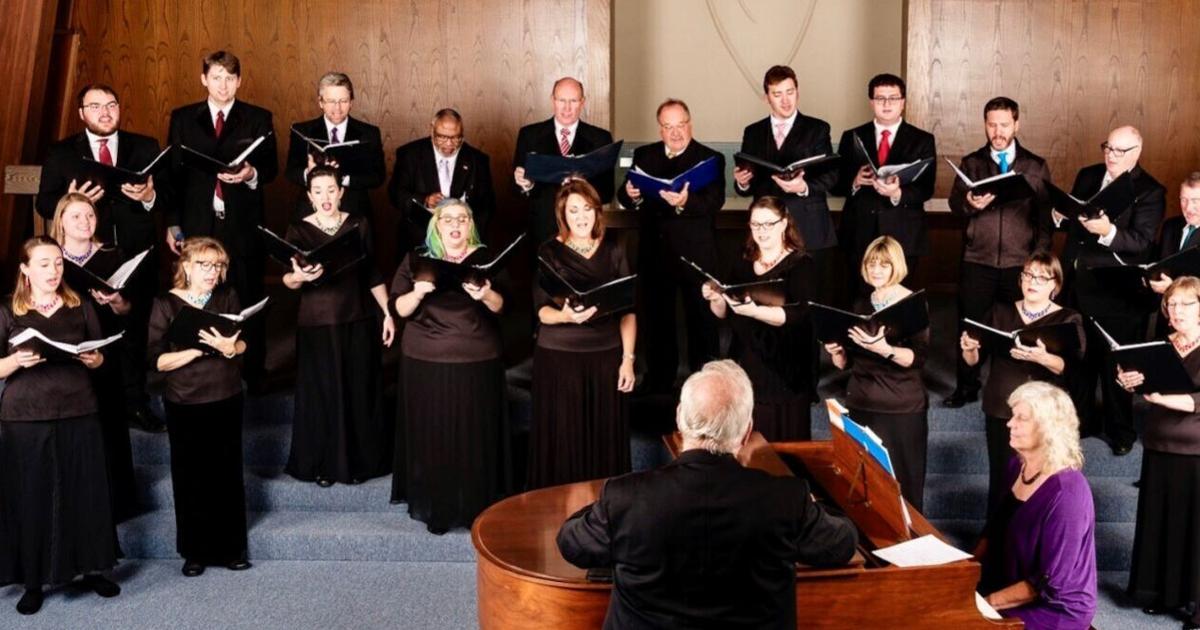 Canticus Vocal Ensemble performs May 22 at Englewood Christian Church | Explore Yakima
Editor's Note: This concert has been canceled due to COVID-19.
Canticus Vocal Ensemble, the premier chamber choir in central Washington, has resumed operations.
After being unable to perform for the past two years due to the global pandemic, Canticus will make its first post-pandemic performance at Yakima at 4 p.m. Sunday.May 22, in the sanctuary of Englewood Christian Church, 511 N. 44th Ave.
The Central Washington University Chamber Choir will perform as special guests. The CWU Chamber Choir has performed in England, Spain, Germany and at numerous conferences of the American Choral Directors Association and the National Association for Music Education. Both choirs will be conducted by Scott Peterson, artistic director of the Canticus Vocal Ensemble.
The concert will feature a wide variety of music such as "Five Hebrew Love Songs" by Eric Whitacre, "Flight Song" by Kim Andre Arneson and "If Music Be The Food Of Love" by David Dickau.
Tickets will be sold at the door. Admission to the concert is $10 for adults and $5 for students. Credit cards are accepted. Spectators are encouraged to wear masks during the performance to minimize the risk of infection.
Canticus Vocal Ensemble was founded in 2014 by Peterson as an independent chamber choral ensemble for singers in central Washington. Prior to the pandemic, Canticus presented chamber choral music four times a year in Yakima and Ellensburg and established a reputation for high quality choral performances.
Peterson has been present in the Central Washington choral music scene for several decades as a former director of choral activities at Yakima Valley College and a former choirmaster for the Yakima Symphony Chorus. He has been an assistant professor of choral studies at the CWU for 10 years. He is currently the Acting Director of Choral Studies at CWU.
Canticus members are lifelong choral musicians who come from all walks of life – music teachers, managers, college professors and students. They also come from a wide area covering central Washington, from Ellensburg to the Tri-Cities.
Spencer Hatton is the secretary of the Canticus Vocal Ensemble and is a former city editor, editorial page editor, and columnist for the Yakima Herald-Republic.