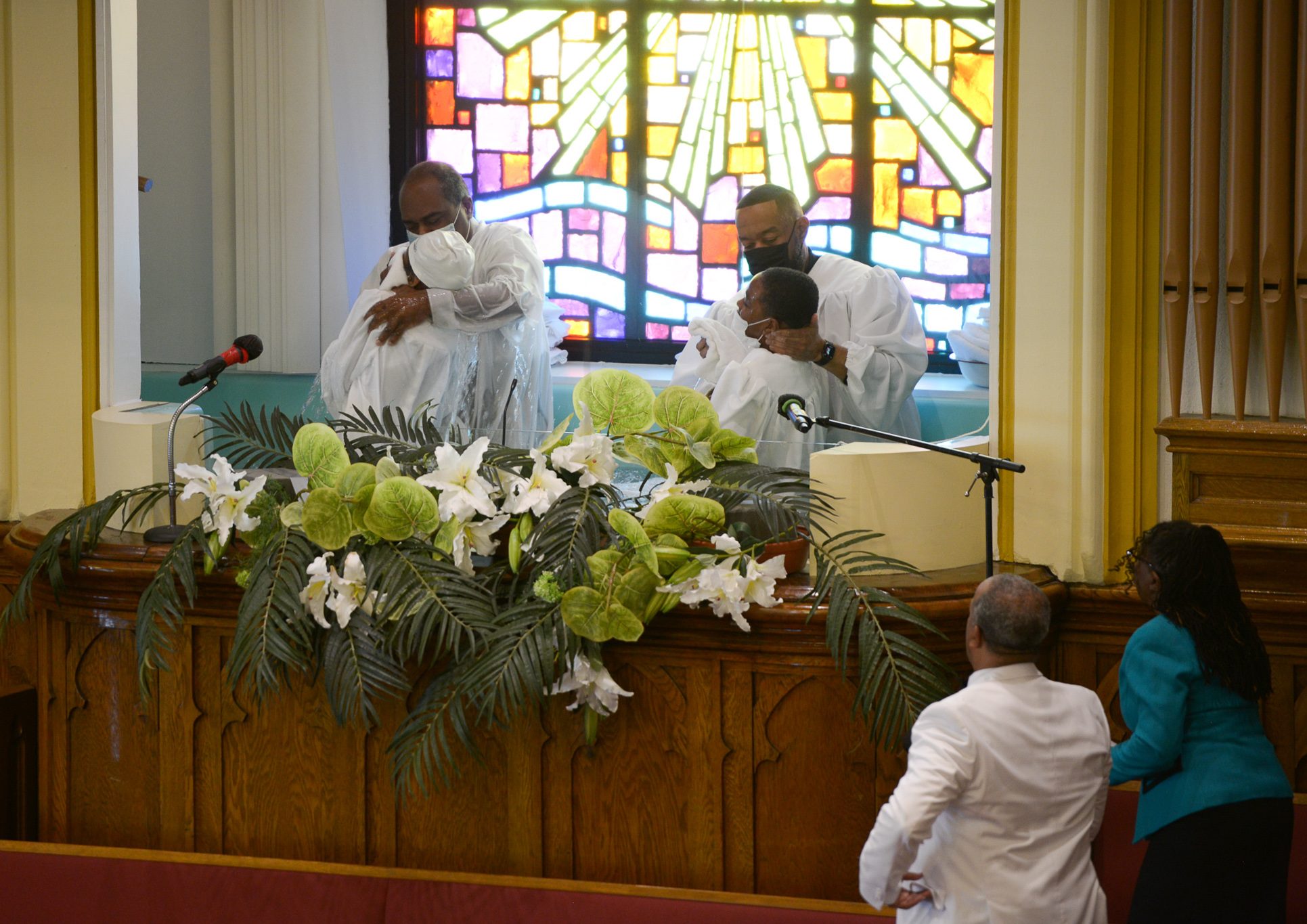 Motor City evangelism series results in 75 baptisms
The Lake Area Conference launched its conference-wide evangelistic effort in Detroit, and as a result, 75 people were baptized by the end of the campaign in April.
The series began on April 10, 2022 at two locations in Detroit; City Temple Church with speaker Alfred Miller, president of In His Word Ministries, and the Silver Gardens Event Center in Southfield with evangelist Michael Lewis, director of evangelism for the South Central Conference.
Lake Region President Garth Gabriel said in his remarks, "Motor City has set the benchmark. God has truly blessed us.
Highlights of the series included a dedication to a baby and the children's ministries program, led by Verniece Gaines and Roberta Perry. Through PowerPoint presentations, hands-on activities, and group discussions, children's ministry evangelism flourished and also garnered several baptisms.
Music was also a staple of the series as Lindsay Bryant (City Temple Church) and Dr. Gerald Curley (Burns Church) led the worship teams at each location in songs that ushered in the atmosphere of worship.
Throughout the series, conference administrators Garth Gabriel, president; Julius Everett, Executive Secretary; Abraham Henry, associate secretary, showed his support by also participating in the service.
The event could not have been executed without the leadership of pastors in the region. The town temple pastor, Neville Lendor, commented, "As pastors in the area, even though there were challenges along the way, we prayed and worked together, trusting in God to bless our effort in a big and powerful way.
By the end of the two-week series, more than 75 people had given their lives to Christ through baptism and professions of faith. The ages of baptismal candidates ranged from youth to young at heart, as well as individuals who were first baptized and couples and families who were baptized together.
Keep praying for the Lake Area Conference as plans are underway for upcoming revivals in Chicago, South Bend, Milwaukee, Minneapolis and Indianapolis.
JeNean Lendor, Lake Region Communications Manager