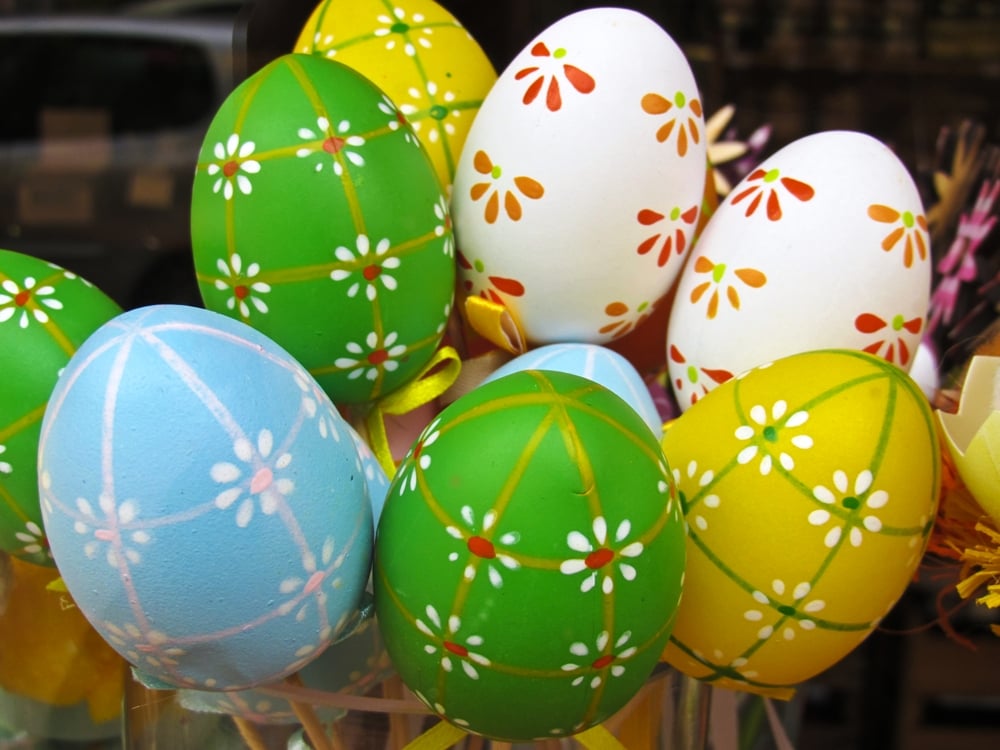 The Christian community prepares to celebrate Easter Sunday
ISLAMABAD:

Like everywhere in the world, the Christian community in Pakistan is also due to celebrate its annual Easter Sunday religious holiday on April 17, marking special services and other festivities.
Easter Sunday is one of the most festive events among Christians around the world that commemorates the resurrection of Jesus Christ from the dead, according to the Bible. Followers of Christ believe that Jesus was resurrected in Jerusalem 2,000 years ago.
Like any other holiday, Easter Sunday also precedes special preparations by people of different age groups including men, women and children.
People in different parts of the country make special arrangements to celebrate this day.
Read more: Prime Minister and ministers congratulate Christian community on Christmas
Christians celebrating the festival in Pakistan receive sincere greetings from their compatriots who manifest a great atmosphere of good religious and cultural harmony in the country.
Special services are held at different places across the country where believers attend prayers for salvation, and for the progress and prosperity of Pakistan.
All provincial police departments make special security arrangements to provide security coverage to minority communities during their holidays or special prayers.
Minorities in Pakistan are free to practice their religion as there are around 2,652 churches in the country – 1 church for every 664 Christians, compared to one mosque for every 2,249 Muslims in the UK.
The State of Pakistan has consistently taken administrative and legislative measures to protect the rights of minorities to provide them with a safe and free environment without any discrimination.
Read also: The Christian community an essential element of our social fabric: president of the AJK
The National Commission for Minorities (NCM) has recently been reconstituted. The newly formed MNC has increased the membership of minority communities. In addition, Chela Ram Kewlani, was appointed Chairman of the Commission.
The government has allocated a 5% job quota for minorities in all federal government services, in addition to open merit.
In Pakistan, 10 minority religious holidays, including Christmas and Easter for Christians, are celebrated at the official level, to promote understanding and harmony among all segments of society.
The Ministry of Human Rights has also prepared a Christian Marriage and Divorce Bill which will be presented to parliament after final deliberation.
Minorities enjoy equal rights to education, employment and business opportunities. Four reserved seats in the Senate of Pakistan, 10 in the National Assembly and reserved seats in all provincial assemblies have been allocated to minorities.
A total of 23 seats have been allocated to minorities in the provincial assemblies, including three in Balochistan and Khyber-Pakhtunkhwa, eight in Punjab and nine in Sindh.
The government has announced public holidays for minorities at their exclusive festivals, however, Christmas is declared a general public holiday.
In order to integrate minorities through the Minority Welfare Fund, small development projects are implemented for the repair and maintenance of minority places of worship.
Financial aid is extended to poor segments of minorities while scholarships are also given to minority students on the basis of merit.