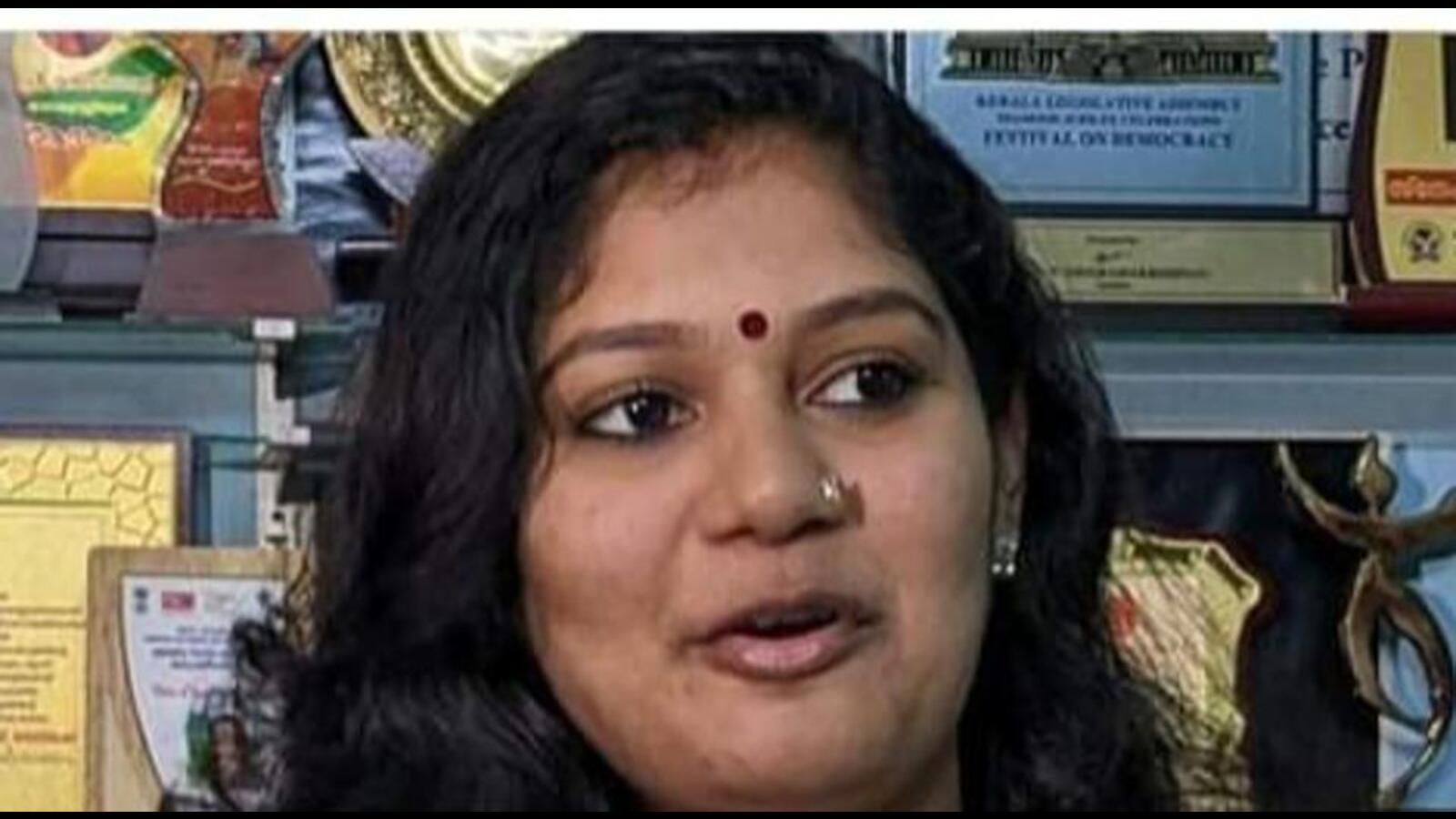 Banned From Performing In Kerala Temple Due To Religion, Says Artist | Latest India News
Popular Bharatnatyam artist VP Mansiya has claimed that she was not allowed to perform in a dance program scheduled in April at Koodalmanikyam temple in Thrissur district of Kerala because she is not Hindu.
Mansiya, from a Muslim family in Malappuram district, is married to a Hindu and says she has no religion. In a Facebook post, Mansiya wrote that she was scheduled to perform at the temple on April 21. The temple authorities asked her for conversion papers, under the impression that she had changed her religion.
Koodalmanikyam temple council chairman Pradeep Menon said that although Mansiya is an acclaimed dancer's temple, the rules only allow Hindus to perform inside the shrine.
The Bharatanatyam dancer had faced ire from the Orthodox section of Muslims for pursuing a classical dance. His family has also been threatened by extremists.
Mansiya and her older sister VP Rabiya, also a classical dancer, were profiled by many, including HT in 2006. Later, the sisters were expelled from the mahal (mosque) committee.
Speaking to HT on Monday, Mansiya said, "We came out of the religious barrier a long time ago. We have no idea getting a new stamp either. I dont have a religion. It seems to be difficult for people without religious boundaries to survive. She added that she had encountered similar problems in many temples, including the Sree Krishna temple in Guruvayur.
"A temple official told me that I could not perform at the temple because I am not a Hindu. I was also asked if I was converted after marrying a Hindu. I have no religion and where should I go," she asked in her Facebook post. Pursuing her doctorate in Bharatnatyam, she is married to a musician Shyam Kalyan.
"Art and artists continue to be bracketed with caste and religion. This is not new to me because I have already suffered other humiliations of this kind. It seems that secular Kerala has not changed much. I am writing this again as a reminder that things remain the same," she said in her post.
"Mansiya has indicated in writing that she has no religion. We have no other way but to deny him permission under the age-old customs of the temple," Menon said. He added that the matter will be taken up with the temple's chief priest – who has the final say in matters of temple customs.
Former Health Minister KK Shailaja and many activists criticized the temple council's decision. "It's a serious problem. It seems that you can only survive with the label of religion. We have to get out of this state of mind. Humanity is supreme, not religion. Otherwise, communalism will flourish. I am sure Kerala will lead by example in friendship and brotherhood," Shylaja said.
In the 1950s, popular singer KJ Yesudas was not allowed to enter the Gurvayur temple because he was a Christian. He then performed on an open stage.