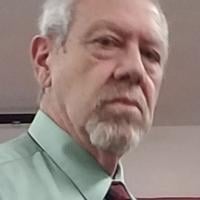 You are invited to paradise | Religion
Have you ever considered this point of view? God has in fact invited us into his home, to share in his blessings which are offered by Jesus Christ our Lord.
"Salvation is not found in any other, for there is none other name under heaven given among men whereby we must be saved," Acts 4:12.
Going back to verse 10, we understand that Jesus is the one on whom all salvation depends. So it comes down to the fact that we go through Jesus to get to heaven. How? 'Or' What? By our faith and obedience. We can have neither faith nor obedience if we do not have the knowledge of the Word of God. We must not let others interpret the word for us. We have to draw our own conclusions. The Bible emphasizes the importance of knowing the Word and searching the scriptures, for there are many wolves in sheep's clothing in our Christian faith who seek to devour us with malevolence.
As we talk about heaven, perhaps a passage comes to mind that is most popular among all Christians because of the hope and confidence it gives.
"Let not your heart be troubled; you believe in God, believe also in me. In my Father's house there are many mansions; if it were not so, I would have told you. I will prepare a location for you. And if I go away and prepare a place for you, I will come back and receive you with me; that where I am, there you are also," John 14:1-3.
Jesus is speaking here to his 12 disciples. He told them he was leaving. That he is about to give his life for them. They do not fully understand and are confused as He speaks. Don't worry, even if you don't understand, believe in Me as you believe in God. I am going to prepare a place for you. I will come back for you.
Later they see their Lord being crucified, so they witness the fact of His resurrection. They have the opportunity to visit him a few times after his resurrection and their eyes are opened with understanding. Now they see Him rising and going into the sky, soon to disappear. They understand that He has returned to the Father, but will return to receive the disciples and all of God's faithful children to carry them to the place we call heaven.
Everyone appreciates the message from heaven. Nobody wants to talk about hell and eternal punishment for the infidels and the worldly.
"Therefore I told you that you will die in your sins; for if you believe not that I am, you will die in your sins," John 4:24.
Our only hope from heaven is Jesus Christ alone, no other. Not Muhammad, not Joseph Smith, not Buddha, not by the Jewish faith, only by Jesus. I don't mean to be rude or disrespectful or morbid, but have you ever been to a funeral where the dead are believed to go to hell. It seems that everyone goes to heaven, whether the person is a faithful Christian or not, whether they worship God or not, or whether the person has a spiritual interest or not. Regardless of their immoral lifestyle, maybe drugs or alcohol, or even worse things.
I do not set myself up as a judge here. Only God can do this work. God makes the rules and therefore makes the decision. Jesus gave several warnings.
"The hypocrites! Well did Isaiah prophesy concerning you, saying, This people draw near to me with their mouths, and honor me with their lips, but their hearts are far from me. And in vain do they worship me, teaching as doctrines of the commandments of men," Matthew 15:7-9.
There are so many different types of Christian worship today in our society. Do you think we all worship appropriately? Even if you are with an appropriately worshiping group, you may be guilty of futile worship because of your attitude. You can follow the proper movements of worship, but your heart is not in your worship.
Jesus said, "Not everyone who calls me Lord, Lord will enter the kingdom of heaven, but he who does the will of my Father who is in heaven," Matthew 7:21.
"Enter through the narrow gate; for wide is the gate and wide is the way that leads to destruction, and there are many who enter through it. For narrow is the gate and narrow is the way that lead to life, and few find them," Matthew 7:13-14.
The Bible actually teaches that most people go to hell. I know we don't want to hear it. I don't enjoy that fact, but that's what the Bible teaches. God really wants all men to be saved and to come to the knowledge of the truth through repentance, II Peter 3:9.
Heaven and Hell deal with the eternal destiny of our soul. I certainly hope that you will give serious thought to your own destiny for all eternity. If I can be of assistance to you, please contact me either by phone, text or any other means available. Our conversation will be confidential, I assure you. Do not hesitate to contact me for a question or a topic of discussion. I pray that your soul will be right with God. I therefore pray for the souls of humanity throughout the world. Let everyone at least have the opportunity to hear the gospel message of Christ.
"Beloved, I pray that you will prosper in all things and be healthy, as the state of your soul prospers," III John 3:2.
The world is full of evil and corruption. I am grateful for the divine influences of the church, that is, the individuals who make up the church. Satan is like a roaring lion seeking whom he will devour. Hold on to faith. Be faithful until death. Paradise will surely be worth it! Take your faith seriously.
Larry Graves is pastor at Riceville Church of Christ. He can be reached at 865-300-0642.
Larry Graves is pastor at Riceville Church of Christ. He can be reached at 865-300-0642.