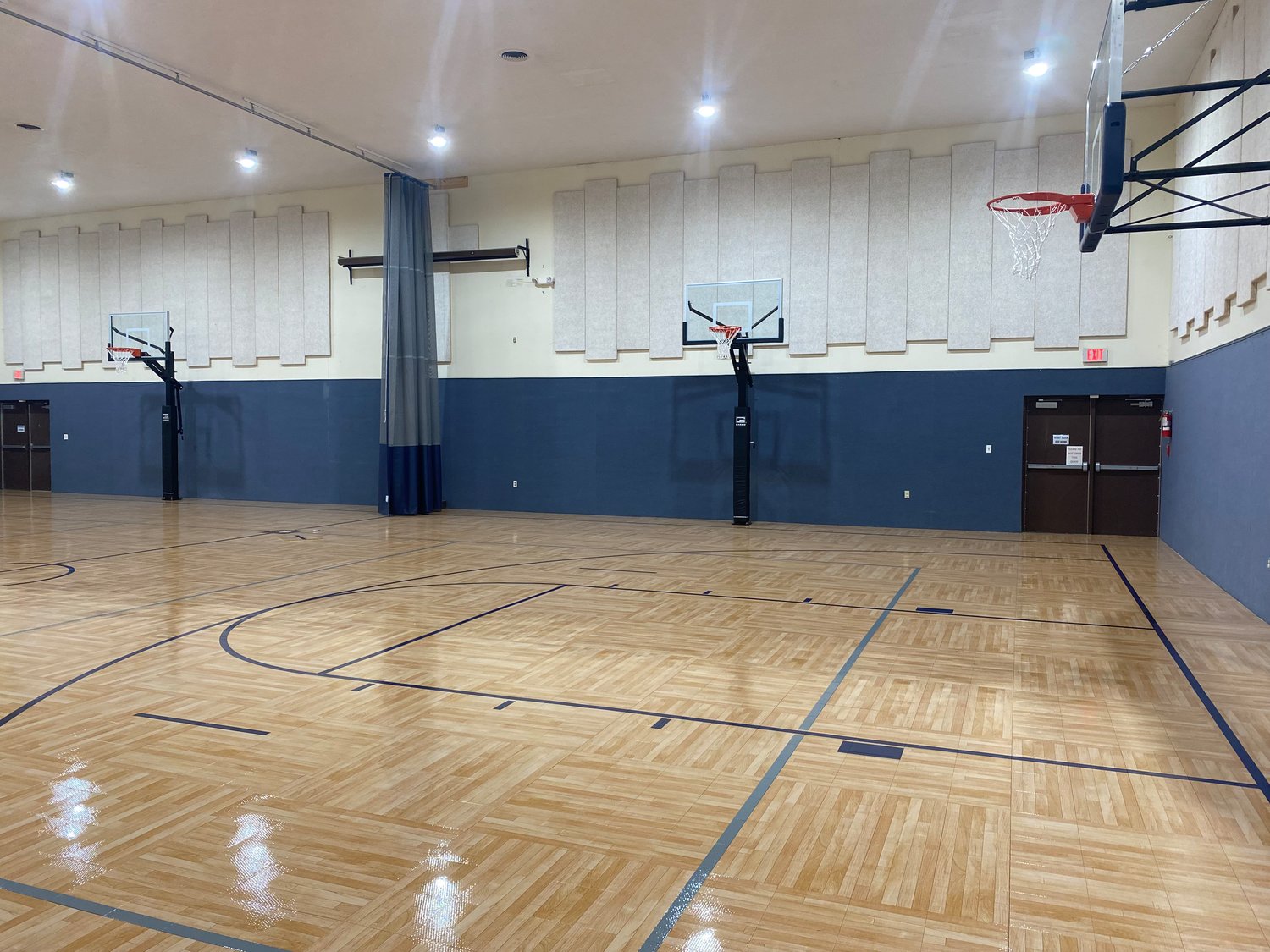 Old gym gets a makeover at New Hope Christian Church
Codey Emerson | [email protected]
An old and outdated gym at the New Hope Christian Church is getting a makeover and will be transformed into a space where recreational games can take place, teams can practice and much more.
For now, however, the gymnasium will be used for a youth league hosted by Crawfordsville women's basketball coach Tyler Smith, who is the church's youth and sports pastor. The youth league is for anyone in grades 1-6 and will run from March 14 to May 14. There will be one training session per week, either on Monday or Tuesday, with matches taking place on Saturday. Smith talked about the league itself in more detail and what people can expect.
"The league is good for all skill levels," Smith said. "If you've never played before or if you're someone who plays all year round, we'll have a place for you. One of our goals is simply to bring the sport to the community and put a strong emphasis on the fun of the game. Our plan is to do two of these youth leagues a year. It's just another extra option for people and we know what role sports can play.
The new gymnasium will include all new goals, curtains, court, scoreboard and of course a fresh new coat of paint. The idea for the gym was thought about for a while and the idea came to Smith out of the blue just walking through the old gym and from there the vision was born.
"I just had a revelation looking at the old stage and storage and thought if we moved this equipment this gymnasium would be the length of a high school court," he said. . "Of course it was once that materialized that we waited for the funding and then everything started to fall into place."
Once it is fully operational, the new gym will also be able to hold many other activities even outside of basketball like gymnasiums and volleyball games, Special Olympics, etc. Of course, there will also be men's leagues, tournaments, and a variety of other basketball events.
"This is just the beginning," Smith said. "We're just going to keep dreaming about how we can bring different leagues and sporting opportunities here. We want to provide people with a safe and fun way to play sports in our community. If any local team does not have a place to train or whatever the cast, we will work with local schools on this. I, who am an athlete and also work with children, am just delighted with what we have in store.
The deadline to register for the upcoming spring youth league is the 27th. For more information on the league or to follow all that is happening with the new gym and sports league at New Hope Christian Church , you can visit newhopefortoday.org and click on the sports tab.