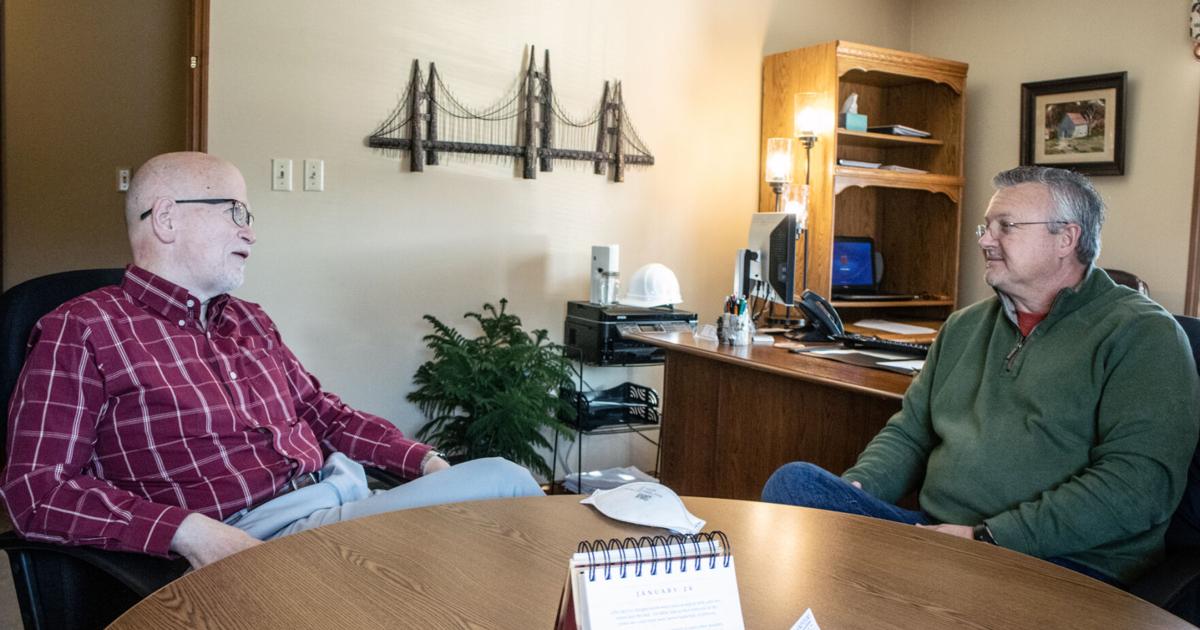 Connecting Generations of Christ's Followers: Bridges Christian Church Begun 100 Years Ago | News
RUSSELL The English proverb "Tiny acorns grow mighty oaks" illustrates the development of Bridges Christian Church, which celebrates its 100th anniversary this year.
Although no one can remember when the church started, Executive Pastor Kevin Fraley said he pieced together some history by examining church records and directories.
At first
The first congregation began to meet in November 1921 at the Regent Theater in Russell.
"It was not uncommon for new churches to start up in a facility that was not theirs," said Fraley. "It's very common now. In 1919, the group considered starting a Sunday school in the old theater building. One hundred years later, it feels like the church of the 1921 period. They were pioneers of what is happening today.
Their congregation also met at the gymnasium at Russell High School in downtown Russell before obtaining their own building at 418 Beech St. in 1926.
Originally named First Christian Church, the words "of Russell" were added later.
The church grew rapidly during the 1920s, 1930s, and 1940s, purchasing adjacent land to build an annex.
To continue its expansion, the church moved to its current building at 1402 Kenwood Drive on November 20, 1966. The name was changed to Bridges Christian Church in 2007.
Basic beliefs
Senior Pastor Tom Lawson said the church is loosely affiliated with the restoration movement.
"There is no creed or established seat," Lawson explained. "It is a movement of weakly connected churches, of evangelical Bible-believing churches that do cooperative work with other churches."
Fraley said the church, in practical terms, is focused on community outreach.
"We love to be in the community. It's just who we are. It's in our DNA to be in the community to do things, "said Fraley. "Through the pandemic (COVID-19), it was another time for us. But we are starting to go back and do things for the community. This is what God wants us to do and what we are called to do.
Before COVID-19, the Sunday morning congregation averaged 700 people, Fraley said. The services were broadcast live even before 2020, but now its audience is on the rise while in-person service attendees are on the decline. He said it's hard to judge how many are seeing the services online because after the live event there are those who watch later in the week. He said he believes the total number of people hearing the weekly message is much larger than it was before the pandemic.
In the future
Major construction work is underway at Bridges.
After a gymnasium was added in 1976 and a new shrine in 1992, Lawson said the entire first floor, which houses the children's ministry, is undergoing renovations. He said the offices will be moved to a rectory on the property and will remain there for two or three years; the whole floor will be devoted to the ministry of children.
"In the 1960s, no one thought about controlling access," Lawson said. "We didn't think about having a washroom nearby."
He said they expect this construction phase to be completed by early summer. Then the church will reassess and decide on the next steps to take.
"We want to practice fiscal responsibility," he said.
The church daycare and kindergarten, businesses affiliated with the church, use the space on the first floor.
"When this is over, our children's classes and Little Angels Daycare and Kindergarten will all be moving downstairs," Lawson said.
Attendance at Little Angels during the week is around 100. Fraley said the community program is at full capacity with a waiting list. The children's ministry is divided by age with birth through kindergarten drawing 40 to 45 per week; Bridges Kids, which is in grades one to five and has around 50; and Bridges Students, in grade six through high school, has 40 to 45 participants.
(606) 326-2661 |