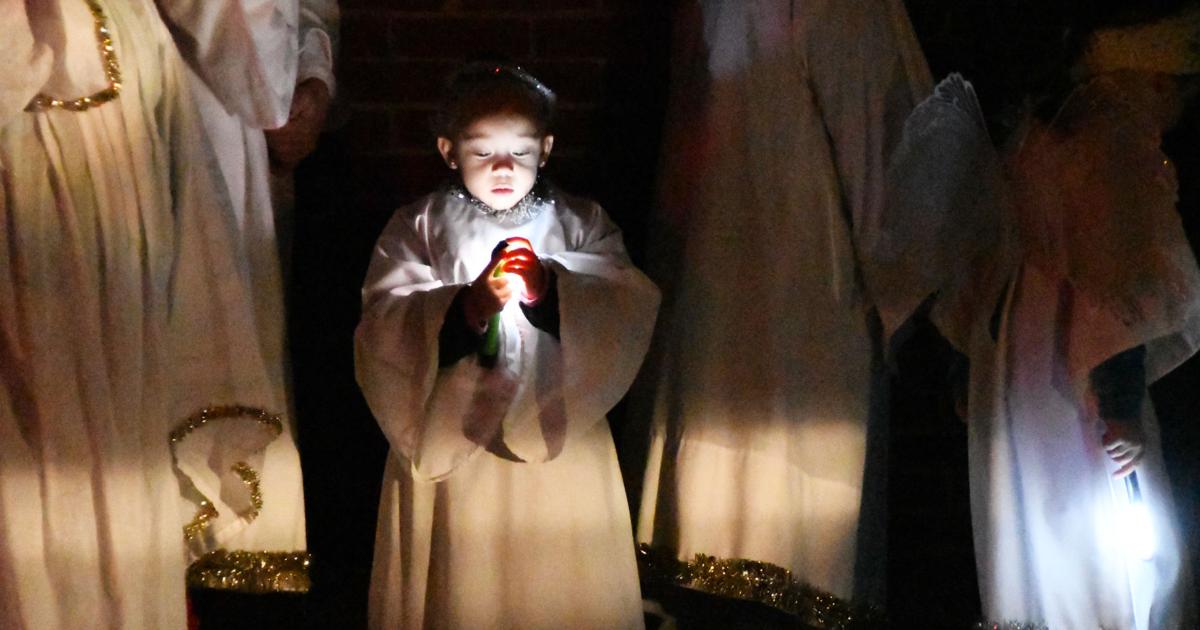 Fuller Chapel Christian Church Hosts Drive-In Event | Archives
HENDERSON — Visitors to the Fuller Chapel Christian Church took a trip through biblical history on Wednesday evening.
The church congregation shared the "Christmas stations" with the community during a Christmas time celebration.
Stations of Christmas was a drive-in event showcasing key biblical passages leading up to Jesus' birth and continuing throughout his ministry.
At each station, visitors at the wheel listened to a recorded commentary on the scene depicted before moving on to the next station.
The first station offered "In the beginning was the Word. . . ." of the Gospel of John.
From there, visitors walked through a series of religious paintings, ending with the last station, which showed an empty cross and summarized the life, death and resurrection of Jesus and his promise to make all things new.
The exhibit was designed to present the story of Christmas "from creation to the cross," in the words of Fuller Chapel pastor Tammy Ayscue.
Copies of the script were given to visitors, Ayscue said, so they could take it home and think about it.
The event was presented by children and youth from the church with a little help from adults.
The church was unable to celebrate Christmas in the usual way last year due to the pandemic. This year, the congregation designed "Stations of Christmas" as a way to invite visitors to its location at 1470 North Lynnbank Road to share in the season of giving and receiving.
"It's the first time we've done this," Ayscue said.
During the event, as a stream of vehicles wrapped around the church, Ayscue added: "I think it's going well. Everyone seems to like it. I'm just grateful that they can come and take the word. Think about the real meaning of Christmas and we will know that it is Jesus Christ.