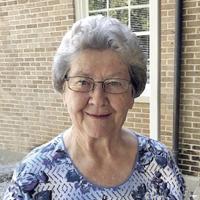 Love on display | Religion
It was raining on Sunday morning, but we were fortunate to attend church, great with members and visitors. We thank God for all who have come and invite them to return to one of our services. At the end of our service, we were blessed by the choir who sang "What a Day that will be". Pastor Cottrell's message was: "Love on display."
During this time of year, people will spend hours strolling or strolling looking at different illuminated displays and shopping stalls, all for the amazement and excitement of it.
The Scriptures do not allude to a great demonstration when Christ was born, but what we see through the birth and life of Christ is the love of God exposed.
You could see how God moved in this story. While Joseph was considering sending Mary away, God sent an angel from the Lord to help him see how God was working in all of this. The angel told Joseph that this son will be called Jesus and that he will save his people from their sins.
God working in and through all of this time. After the sages found Jesus and celebrated his birth, God warned them not to return to Herod, so they left Bethlehem and returned home by another route.
Then God sent an angel to tell Joseph to take Jesus and Mary and go to Egypt until Herod's threat was over.
The very events of history have marked many Old Testament prophecies and all of this just so that we can know that God loves us!
What does it mean that the love of God has been shown to us? He tells us that God's love for us has been made clear to all. God did this not only for us to know that he loved us, he did it so that we could find life through Jesus Christ.
John tells us that God showed us what love is through Jesus Christ and that he did it not because we loved him, but because he loved us first.
Jesus came as the bearer of God's love for us and He stood in our place to accept the punishment for our sins as His.
What to do with the truth?
In Psalm 62: 5-8, David helps us see that God desires us to seek him, that we find solid ground in him, that we find our defense in him, that we find our refuge in him and, more importantly. again, that we find our salvation in Him.
The word that comes to me the most in all of this is refuge. When I consider this word, I think of someone who shies away from evil. They are looking for a safe place to rest physically. They are looking for a place where they can let their guard down and rest emotionally and mentally.
Is God your refuge? It is easy to say yes because we want Him to be, but the answer is not found but realized. Do you turn to God when the fight is too big and the war too intense?
What greater fight must be waged than the fight against death? The greatest struggle in each of us is the struggle to live. Each of us is ready to go as long as we can and as far as we can so that we can live longer, yet many choose to never afford to have life in Christ.
Jesus said in John 10:10, "I have come that they may have life and have it more abundantly. "
God has given us victory over death if we just want to grab it! He is our salvation, He is our rock, He is our defense and He is our refuge!
The love of God was manifested in the birth, life, and death of Christ. Let us celebrate in His love this Christmas! Let us give glory and thanks to God for showing his love to us through Jesus Christ.