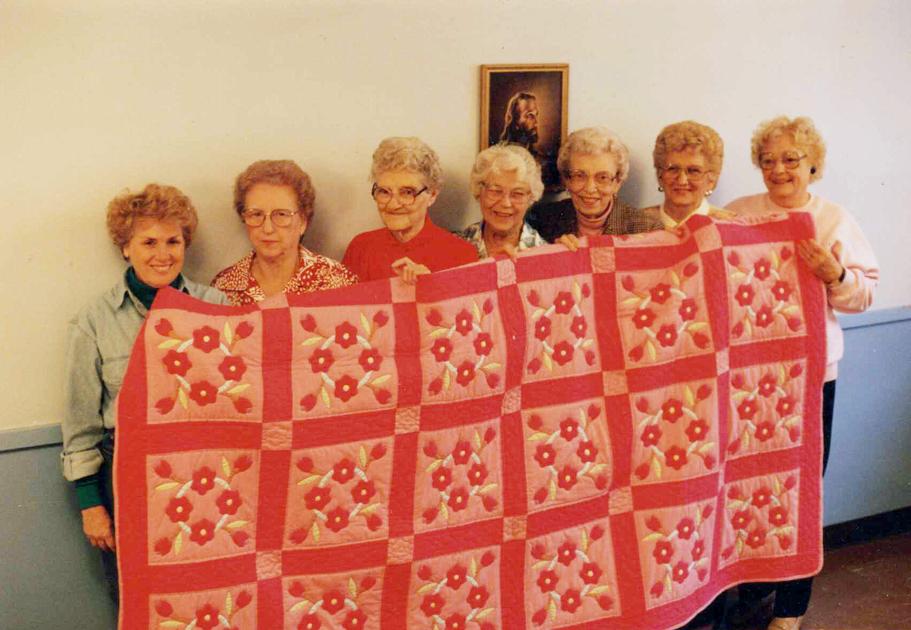 First Christian Church to Revive Annual Bazaar | Life
MARYVILLE, Mo. – Hoping to renew an old tradition, the women of First Christian Church began to prepare to bring a day of food, fun and crafts to their New Beginnings Bazaar.
Starting at 7 a.m. and until 7 p.m. on Thursday, October 14, the bazaar will feature different events throughout the day for attendees to have fun finding camaraderie.
A cafe opens at 7 am and will offer baked goods. Throughout the day, community members can come and go at various craft stalls, including a Christmas shop, a tailor shop, a bread basket, and a wood and metal shop.
"FCC has had many successful bazaars in the past," congregation member and quilter Joann Espey wrote in a press release. "All of the members worked together to promote friendship and fellowship within the church and community. It's time to reflect on the past and move on to the future.
Many church workers had a happy day and all were proud of their eye-catching themes, which were plentiful, according to Espey.
"Quilts were a big part of the mess," she said. "They made and quilted by hand one quilt a year for the bazaar. The stalls were filled with crafts, food and a great meal was served.
This year, a handcrafted and quilted king-size quilt will be auctioned at 6 p.m. Espey and several other people helped create the quilt full of fall color and flowers.
From 5 p.m. to 7 p.m., a donation dinner of beef and noodles will be served. Indoor or take-out meals will be available.
A silent auction will be open for auction all day. Espey explained that the silent auction does not list the names of previous bidders, so no one feels uncomfortable bidding, but the items being auctioned will have information about the item and who made it. Don.
She created and donated a Penny Rug that contains inside one of the buckles a 1981 penny and the date the current church was consecrated. His daughter has created two throws – each themed around the major Kansas City sports teams, the Chiefs and the Royals – which will be drawn during the event. Raffle tickets are available from any church member.
The church organization raises funds to make improvements to the church communion hall.
"Many civic organizations and clubs use our fellowship room, our mission and goal is to make improvements so that they have a great experience," Espey wrote in a press release.
This year's event is chaired by Betty Praiswater, Sue Powell and Espey.
"We have been recognized by the strong leadership of Marguerite Young and Barbara Miller over many years," Espey wrote in the release.
Other members who have presided over the bazaar over the years have included Bunny Moeller and Espey, Jan Colville and Edna Hanna, Dorothy Rickabaugh and Mary Poppa, Powell, Alice Hersh and Espey, and Anita Shell, Wilma Totten and Hanna.