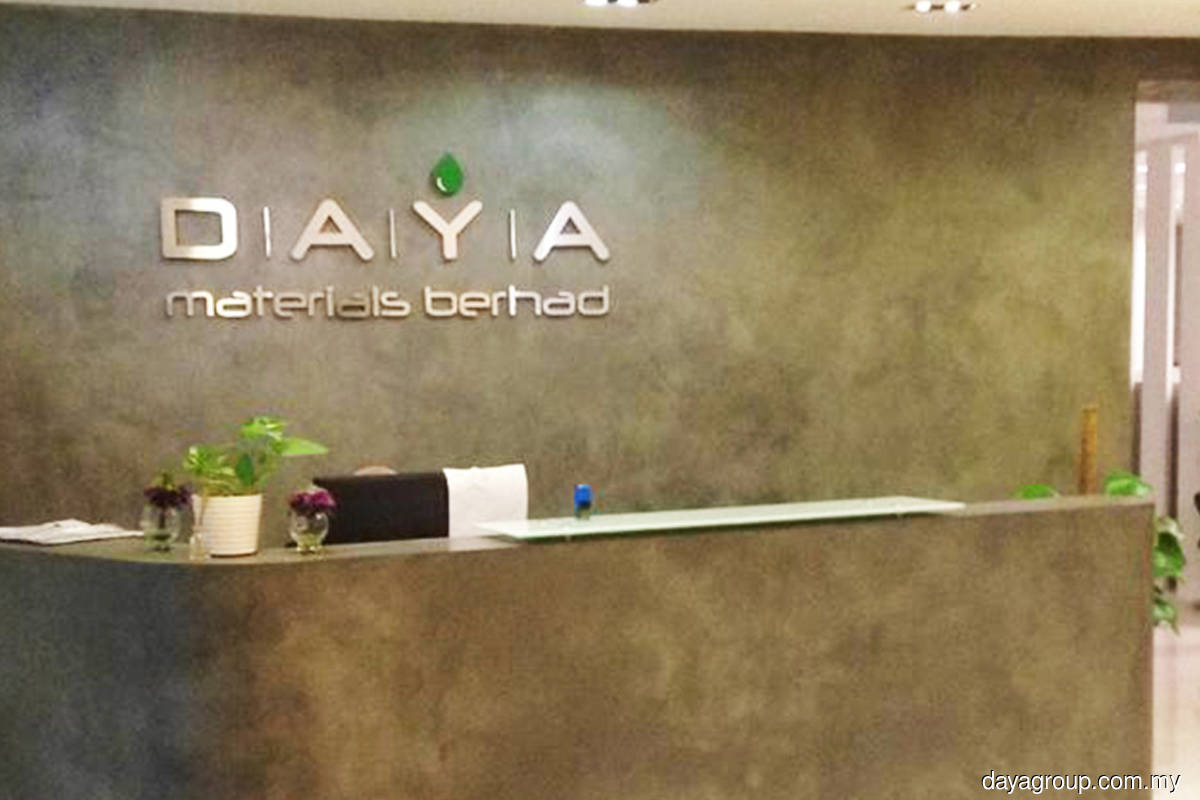 Daya Materials signs debt settlement agreements with its creditors
KUALA LUMPUR (March 16): Daya Materials Bhd today signed a series of agreements as part of its debt restructuring program, following approval in principle by its creditors in July last year.
Practice Note 17, in a stock exchange filing, said it signed seven additional agreements and two debt settlement agreements with its creditors.
Creditors include Malayan Banking Bhd, United Overseas Bank (M) Bhd, RHB Bank Bhd, Hong Leong Bank Bhd, Al Rajhi Banking & Investment Corp (M) Bhd, Public Islamic Bank Bhd, Propel Global Bhd, Export-Import Bank of Malaysia Bhd and Siem Offshore Rederi AS.
"All outstanding debts will be restructured and settled in accordance with the respective agreements," the oil and gas services group said.
The debt restructuring was part of a regularization plan that Daya Materials was expected to submit to regulators by the end of September 2020, following a series of defaults in 2019.
Daya Materials upgraded to PN17 status in February 2019, after its equity fell below 25% of its RM 40 million issued capital.
At the end of 2020, Daya Materials had a net liability of RM 197.79 million, with unallocated losses of RM 478.82 million. Overall, the group's capital deficit stood at RM 199.34 million.
Shares of Daya Materials rose one sen to close at two sen today, giving the group a market cap of RM 40.86 million.